I'm excited to announce that Linode Support has once again been honored by the Stevie Awards, receiving two Bronze awards as well as the coveted People's Choice Award. Each award is a big achievement for us – in each category, we're competing with some of the largest organizations in the world, which makes winning especially exciting for us. It's also pretty special as this was our first Stevie Awards since our recent acquisition by Akamai.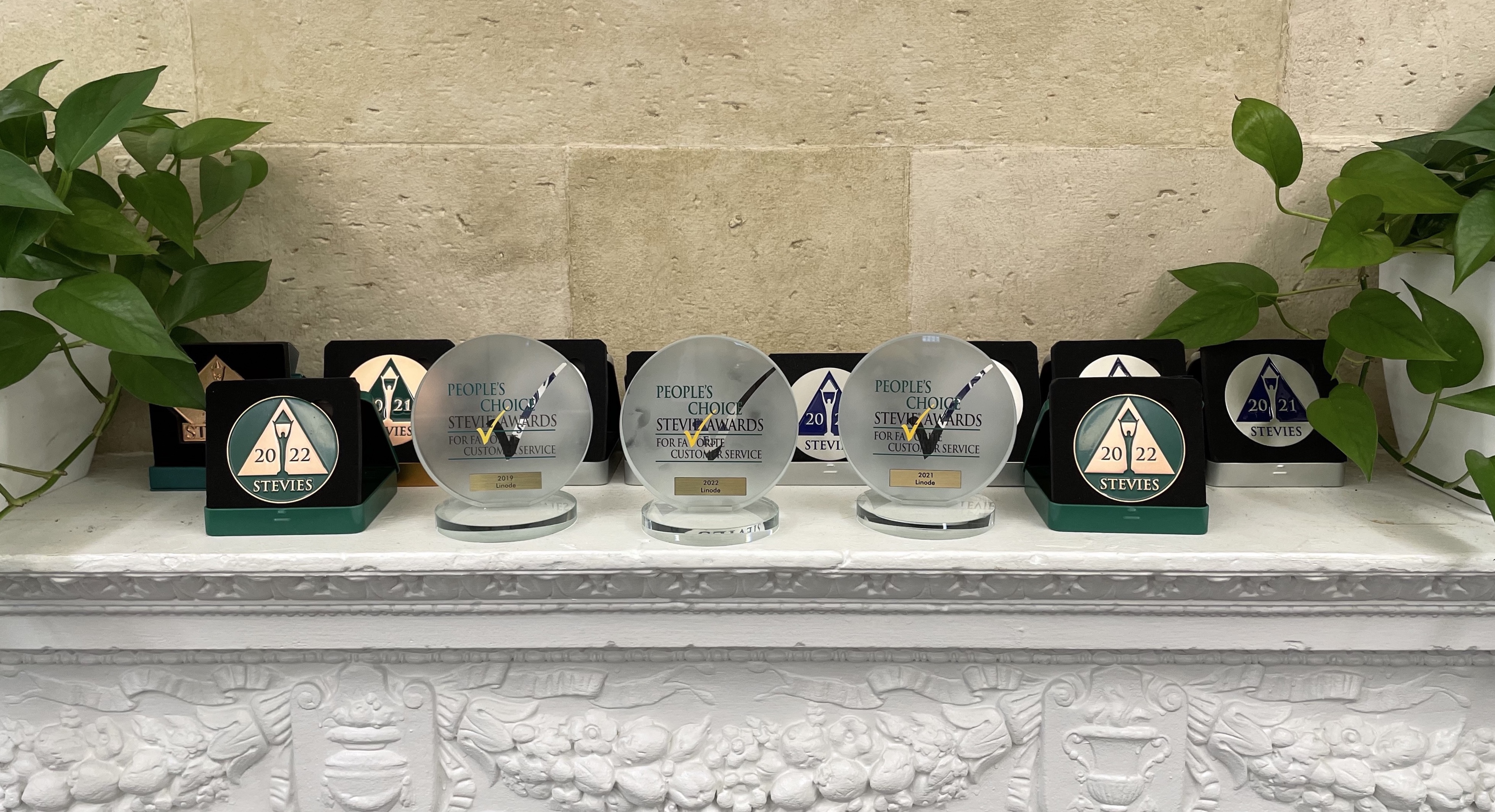 Our mantle of Stevie Awards in our Philadelphia office, getting quite full.
This year, Linode Support took bronze in the "Customer Service Department of the Year," which recognizes the overall work of our entire Customer Support team. We also took a bronze award in "Best Customer Engagement Initiative" for our efforts to engage with our customers on their feedback. We also were able to again earn the People's Choice award, which is a big honor. Votes for this award come from our customers, which makes winning extra special for us.
To celebrate this win, two of our Senior Managers, Cassie Bubnis (Customer Support) and Joe Bower (Customer Success), sat down with Swap Bhartiya at TFiR to talk about the awards, what they mean to us, what initiatives drove them, and more — it's worth a watch.
Congratulations are well-deserved for our team who have once again proven to be the best support team in the industry.